Creativity is Intelligence Having Fun
Albert Einstein
DIY Projects are consistently one of the most viewed categories on the CWMS website, which just goes to show, our community is a group of creative, frugal, eco-conscious and thoughtful individuals. People who enjoy spending time filling their personal space with unique creations and/or appreciate the sentimental value in making practical homemade gifts 🙌!
This has inspired me to curate this collection of popular DIY Projects, perfect for the home crafter, green thumb or handyman/women. I guarantee you will find at least one you will want to try yourself at home and rest assured – if we can make it, just about anyone can!!
This quirky and unique jigsaw piece plate certainly is a terrific conversation starter at dinner parties. It is a perfect example of taking something no longer needed in its original form and upcycling it into something new.
The 'Royal We' are responsible for bringing this clever and practical idea to life Read More…
So for one reason or another you have a tree stump sitting dormant in your garden. You have no fireplace where you can safely burn the wood and organising a stump grinder is an added expense. So what can you do to make the stump look more appealing?
How about creating some Chainsaw Art (Ch-art) in the garden? (Shortening words really is the Australian way😉) Read More…
This is a simple idea and actually, with just a quick modifation, these orange produce bags can continue doing exactly what they were designed for – carrying produce. Yes they really are the perfect bag to take fruit & vege shopping! Read More…
Creating a Treasure Garden is a great holiday activity if you happen to have a child who lovingly collects rocks, shells, sticks, pretty leaves and anything else which grabs their attention when they are out and about. (Or maybe you are all grown up and this above statement applys to you!) Read More…
Saving and storing these rubber bands into a ball is not only an environmentally conscious activity, it is also a practical money saving idea. It is not necessary to spend money on a bag of new ones at the supermarket or stationary supply store when you can reuse the ones being delivered to your home for free. Read More…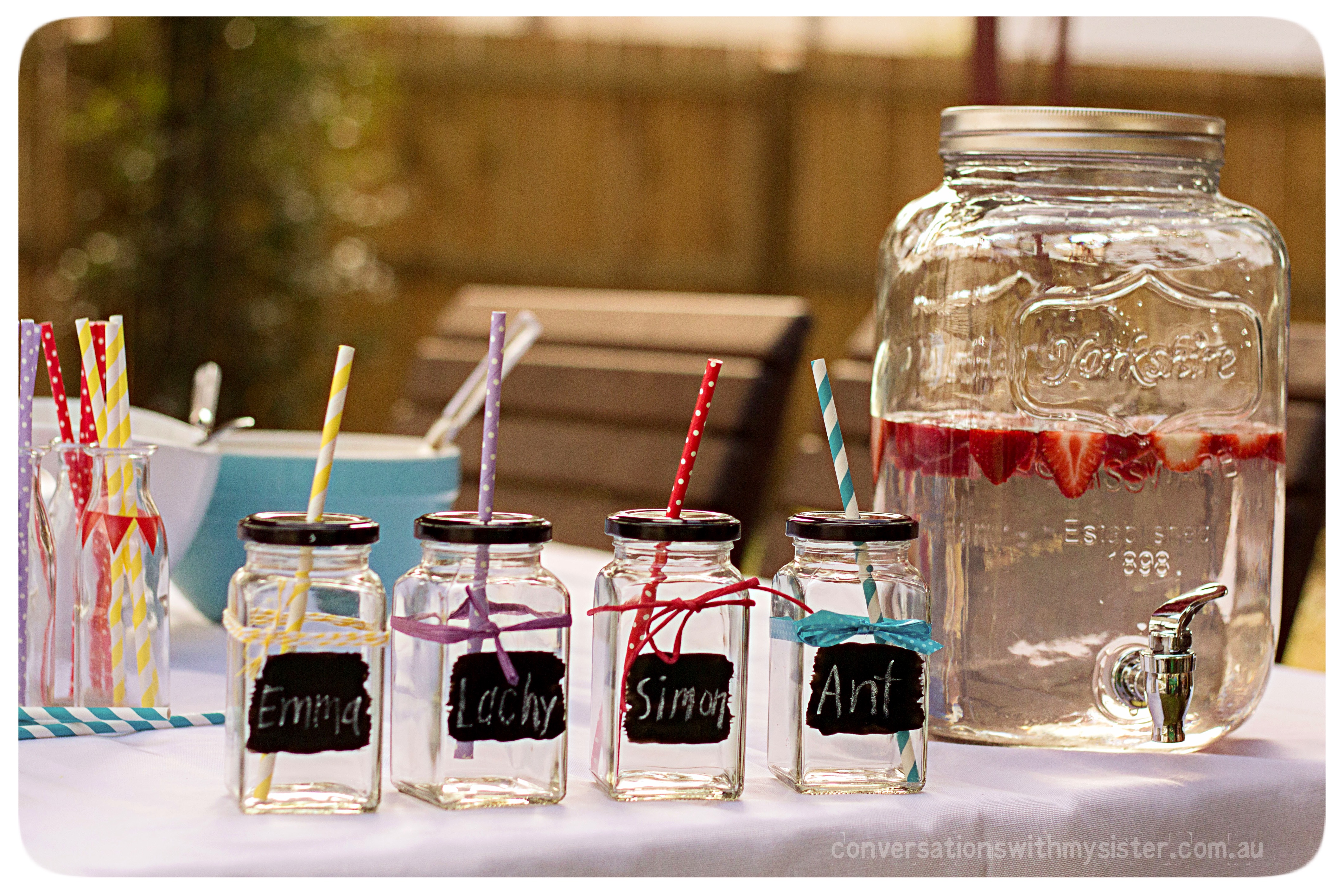 Repurposing your Jars is a fun, simple and sustainable way to jazz up any party or gathering. It will appeal to creative people who are always on the hunt for something a bit quirky and/or are consciously making an effort to reuse single-use items and minimise their contribution to landfill. Read More…
Bees Wax Wraps keep food fresh, eliminating the use of single-use plastic. With 5 trillion pieces of plastic estimated to be floating around in our oceans and studies beginning to prove how storing food in plastic is detrimental to our health (read more on that here), it is time for alternatives.
So invite your friends over, source some Funky Fabric and #letsgetcreative. Read More…
A Succulent Terrarium is an 'on trend' ecosystem and the perfect way to add a touch of green to a little corner of your home. Choosing to feature succulents and cacti is perfect for us 'desert dwellers', as these plants require little water to grow. Here are the 5 simple DIY steps you need to follow to make your very own. Read More…
One of the biggest learning curves I have had since embarking on our Sustainable Lifestyle journey is rethinking our relationship with 'stuff'.
I consider our family to live a relatively minimalist life focusing on 'less stuff more experiences' however, there are certain times of the year when we give material gifts. In saying that, my focus has certainly changed and I have grown to appreciate buying quality over quantity, supporting local small business and researching ethical fair trade companies which give back to communities in need.
DIY Projects are another favourite, when possible, especially when it involves repurposing items which are no longer needed for their original use and upcycling them into something new.
Taking the time to create a special something for someone, or as a treat to ourselves, is perfect 'love language' and, in my experience, when an item has an interesting and positive story it holds so much more value.
Pin For Later
Now it is your turn. Have you found something you would like for yourself or, the perfect gift inspiration that you can make with love? Love to hear how your project turned out – go on – join the conversation:
Comment Section Below || Instagram || Facebook || Pinterest
Most importantly, I really hope you have fun!
X Shea
Previous conversations